Here are some of the offerings from around the city today and over the week!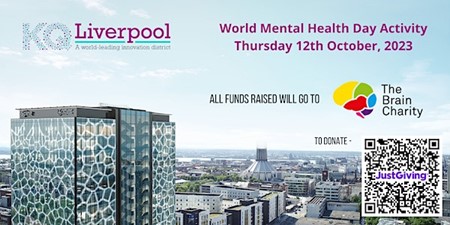 https://www.eventbrite.co.uk/e/kq-liverpool-world-mental-health-day-sessions-tickets-717786497737
Join us as we raise awareness of mental health, promote personal well being, and ensure support is accessible for all across the Knowledge Quarter Liverpool (KQ Liverpool) innovation district.
World Mental Health Day is recognised on 10th October each year, and this year KQ Liverpool stakeholders are coming together to run a programme of physical and mental wellbeing activities across the whole week, covering mental health education, awareness and advocacy against social stigma.
On Thursday 12th October, we will be running a full day of sessions for you to take part in including everything from Chocolate Mindfulness to Puppy Yoga!
The sessions will provide an opportunity for everyone working or living in KQ Liverpool to meet new people and spend some valuable time focusing on personal wellness.
The theme of 2023's World Mental Health Day, set by the World Federation for Mental Health, is 'Mental health is a universal human right'. This sentiment is echoed in KQ Liverpool and mirrors our inclusive innovation agenda.
The sessions are held at various times throughout the day, and held within a number of different locations in KQ Liverpool.
All activities are free to attend. We will also be supporting The Brain Charity, a local organisation based within our innovation district, promoting the mental health and counselling services they provide locally, as well as inviting all activity attendees to make a small donation towards them in place of a session fee. The recommended donation is £5 – £10, but there is no obligation to give a set amount. You will be able to contribute on the day or via this link.
You are welcome to come along to as many sessions that interest you. Please sign up via the individual Eventbrite ticket links, which each include a description and details of the session times and locations.
---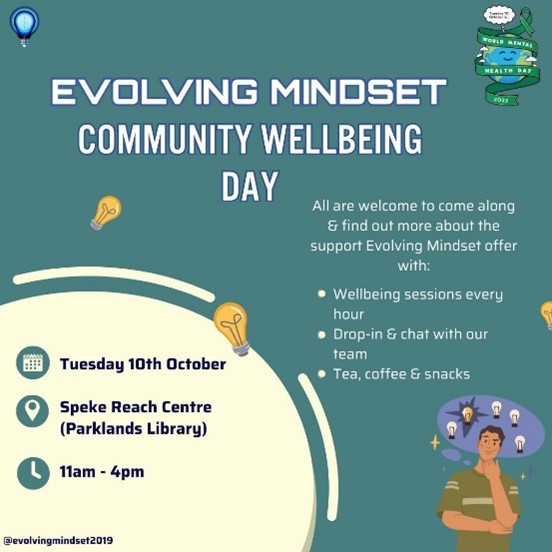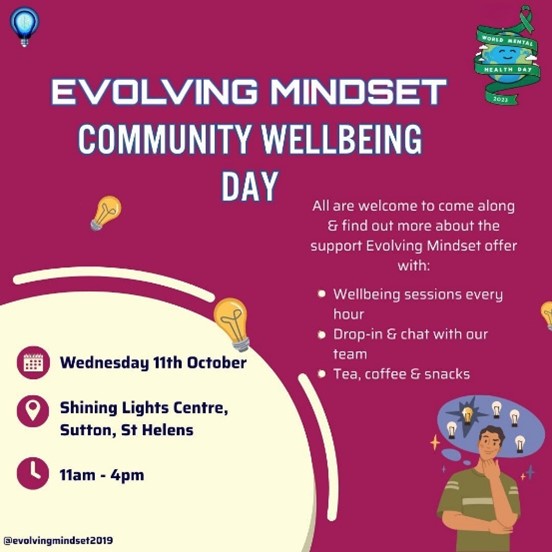 ---
Head down to our office in Clubmoor for a cuppa, cake and chat for our Time to Talk Coffee Morning for World Mental Health Day.
Our team will be on hand with tea, coffee, cake and most importantly, a listening ear 💜
📍 16 Larkhill Lane, L13 9BR, 10AM-12-PM