Here are the upcoming events and key dates for February - April 23 at TLC.
Cost of Living Workshops - Sefton/Bootle - March 9th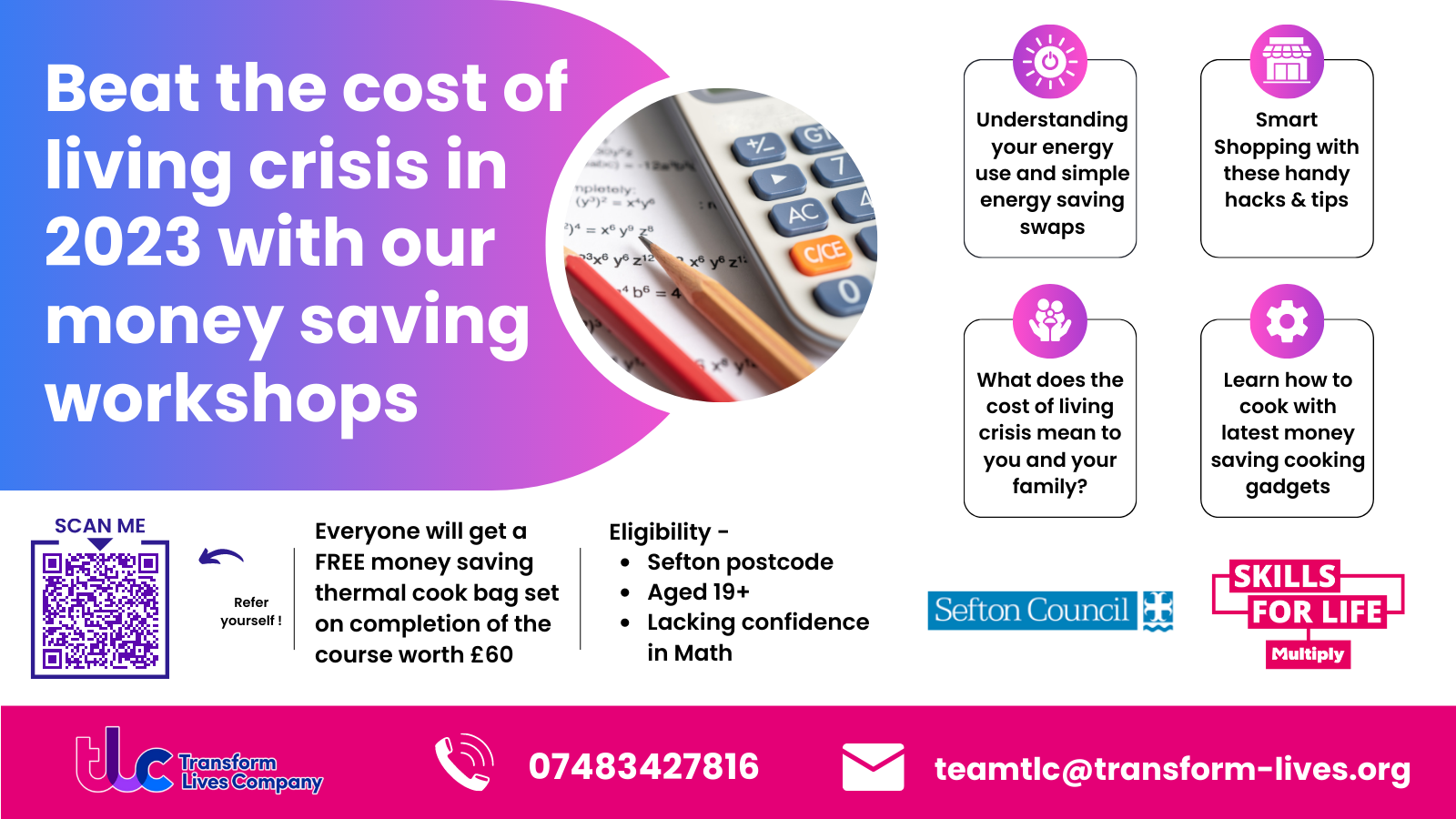 TLC will be delivering financial cost of living support in the Sefton area.
With the help of Barclays Digital Eagles, Groundwork & Sewing rooms, we'll deliver 4 x workshops:
Understanding the cost of living and building financial resilience, budgeting, managing debt, understanding loans and interest rates
Understanding energy use and energy saving swops
Smart Shopping, comparing savings made using online tools
Thermal cook bags demo with budgeting and portion calculations
Everyone who attends the cook bags demo will receive their own money saving Thermal Cook Bag worth £60!
If you live in the Sefton area and would like to attend the sessions, please email us at This email address is being protected from spambots. You need JavaScript enabled to view it. better yet you can refer yourself, click here
---------------------------------------------------------------------
Give Get Go - Starting April
Are you looking to get yourself ready for work? Need a little more wellbeing support? Want more experience through volunteering?
If so, our groups starting in April could be just the thing for you!
Please email us at This email address is being protected from spambots. You need JavaScript enabled to view it. better yet you can refer yourself, click here