Coming back to Speke this October!
On Thursday 27th October Give Get Go is being held at Reach in the Library.
What is Give Get Go?
Give Get Go is the starting place for anyone looking to gain confidence and find work. The idea is simple: you give a little time as a volunteer, and get plenty in return! This 10 week course is tailored to you and your needs: we're here to listen and work out the best path for you, together.
What can I expect?
At TLC, we know that one size never fits all, so Give Get Go is blended around your individual needs. Maybe you want to gain some confidence and feel better within yourself, maybe you want to upskill and build your CV to get back into work, or a combination of both – the choice is yours! Here's some of the things to expect: -GIVE a little time each week for volunteering or a work placement with one of our brilliant partner organisations -GET ready for work and learn the secrets of the hidden job market with CV support, mock interviews & more -GET your wellbeing physically and emotionally back on track – we do everything from mindfulness to bereavement support -GET one-to-one and group support, mentoring & coaching -GO and connect with other people who understand and will support you in your journey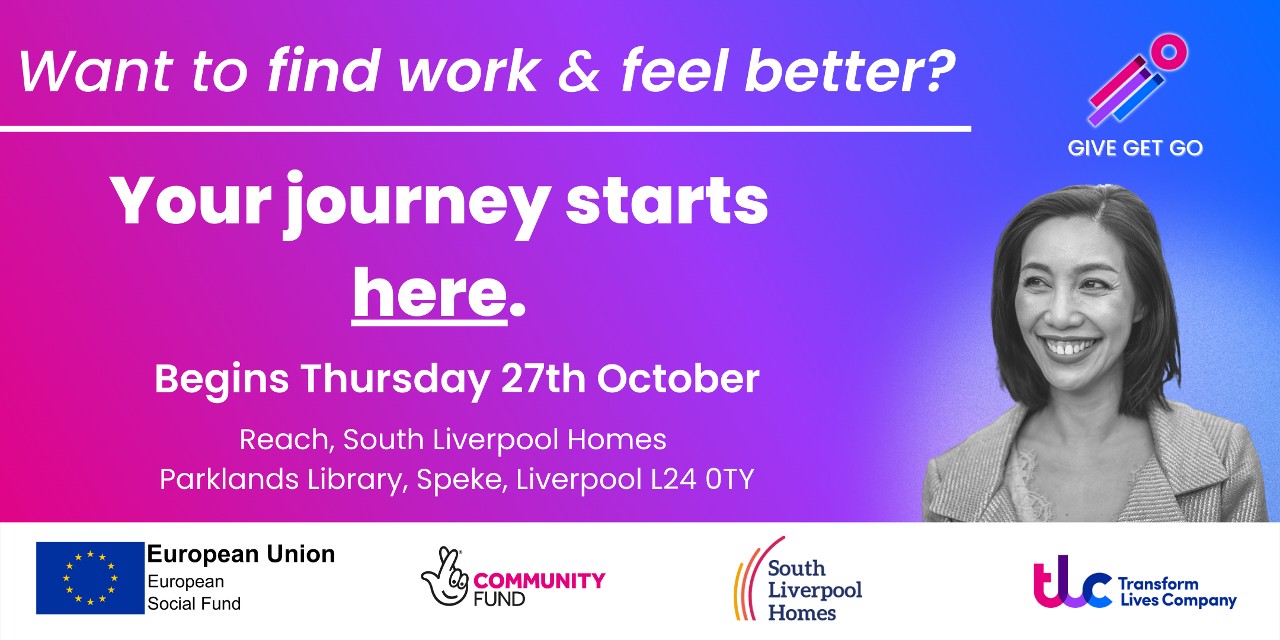 There are information sessions to be held at Reach in Parklands Library. The address can be found on the graphic above. If you have any questions about the programme, please This email address is being protected from spambots. You need JavaScript enabled to view it.